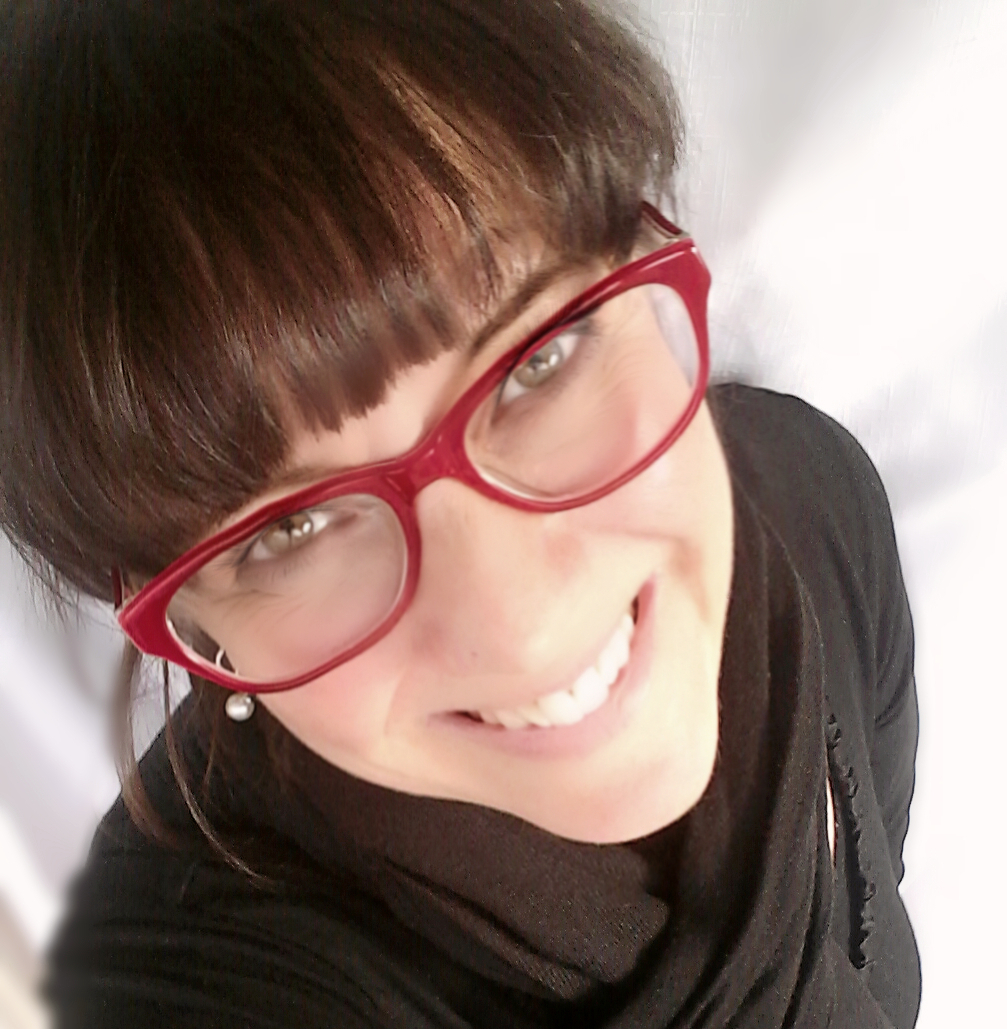 With joy & gratitude,

Certified Life Coach
Shayla Morag Steeves
MA, MBA, CLC, TITC-CFE
Experience 'theREDBIKEway!'
It's a delight to 'virtually' meet you! Sometimes we need to let go of our tight grip on the handlebars, take off the training wheels, reach within and take a deep breath, and just believe as we find our way of life. Are you ready to start pedalling in a new direction? Isn't it time to ring your bell and capture the joie de vivre? 
I specialize in life transitions and offer professional organizing (in-person and virtual). Like 
everyone else, I've lost my balance on occasion and fallen off my bike. But I've also overcome big obstacles on my path. My red bike over the years has become to me a symbol of the "cycle of life" and the need to pump up those tires and continue to move forward even when we feel stuck in the mud. Feeling overwhelmed due to downsizing, job-relationship transition, being self-employed with a home office, or juggling the work-life balance? I can help and cheer you on as I've been there.
I dedicate my business to my late parents who taught me to 'seize the day.' When I was 13, after an exciting venture to the bike shop with my Dad to buy my first new bike, he died suddenly of a heart attack. After caregiving my Mom for over 10 years with Alzheimer's, she died peacefully in my arms. 
In-person appointments can be arranged for local clients in the Halifax (Nova Scotia, Canada) and surrounding area. Coaching sessions will also be available via Skype, phone, and chat. I have completed The Life Coach Certification Group (ICF approved) Success Conversion Coaching Program and I am a Certified Life Coach with the Certified Coaches Alliance. I am also a Compassion Fatigue Resiliency Educator via the Traumatology Institute and have completed a specialty course on Mastering Your Energetic Field as an Empath or Highly Sensitive Person (HSP). As a sociologist, I have taught part-time at a local university for several years and hold a MA in sociology, and a MBA in executive management specializing in change. 
In the words of Albert Einstein, "Life is like riding a bicycle. To keep your balance, you must keep moving."
Click here to find out how I can support you with your journey.
Caregiver Balance
Preparing for your elderly parents, chronically ill loved ones, injured military spouses, and special needs children? When we ponder change and grief, we often connect it will dying. A caregiver can experience grief as a result of the losses he or she endures when caring for someone with a chronic illness such as loss of freedom, financial security, and independence.
Grief Acceptance
Putting the pieces of life back together due to grieving a death or the chronic illness of a loved one? Other areas include addiction, business closure, cyber, school or workplace bullying, identity fraud, domestic abuse, downsizing, loneliness, PTSD, relationship breakdown, single parenting, baby blues, stalking, & loss of child, pet, job, or home.
EQ
Wanting to achieve your professional goals by applying EQ skills? I coach clients on how to deal with their feelings and the feelings of others within their life circles. I help clients to perceive, understand, express, and manage their own emotions and the emotions of others in an appropriate and effective manner during transition.
Professional Organizing
Feeling stuck in the mud and needing a push to find your way? I offer consulting services to help "clear the clutter in life" so that you can "clear the clutter in your mind" with my professional virtual organizing services. Have a special project that needs organizing? Get in touch for support.
English as a Second Language
Relocating? I also consult in the area of ESL (English as a Second Language) online teaching for those undergoing transition to a new culture, country, or workplace.